4 Years Sentence For Jayalalitha Under Disproportionate Assets Case After 18 Years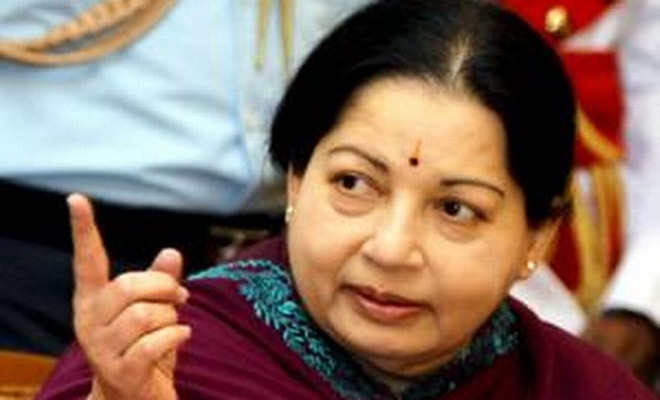 Bangalore, Tamil Nadu Chief Minister J.  Jayalalitha aka Amma finally seen the door of prison. Chief Minister of Tamil Nadu J Jayalalithaa and her three associates – N Sasikalaa, J Elavarasi and V N Sudhakaran found guilty of all the three charges against them in the case of Rs 66.65 crore disproportionate assets this case hearing was running from last 18 years and yesterday the decision has been ruled out. The Court has given sentence of 4 years prison to J. Jayalalitha along with this court has fined her for 100 crore rupees.
On Saturday special court room was created in the Bangalore central jail. Tamil Nadu CM J.Jayalalitha along with other 3 members appeared in this temporary court where they all were found guilty and 4 Years verdict was delivered to J. Jayalalitha and fined for 1 Billion rupees with immediate jail at Parappana Agrahara prison in Bangalore.
All accuse were convicted under Section 120(B) of the IPC (criminal), 13(1) of the Corruption Act "misconduct by public servants" and 109 (abatement) the verdict was delivered by a special judge "John Michael D'Cunha".
On Saturday evening after hearing sentence she complained about chest pain and giddiness and she appealed to visit a private hospital in Bangalore but her appeal was refused and she was referred to Jail hospital for a checkup.
Later in evening she has been in jail as inmate number 7402 without any VIP facilities, She was kept in the same cell where former Chief Minister BS Yeddyurappa stayed there for 24 days under land scam conviction. She had a regular prison food rice, sambhar and curd in dinner which usually served to all other prisoners.