AAP Manifesto 2014 For Lok Sabha Elections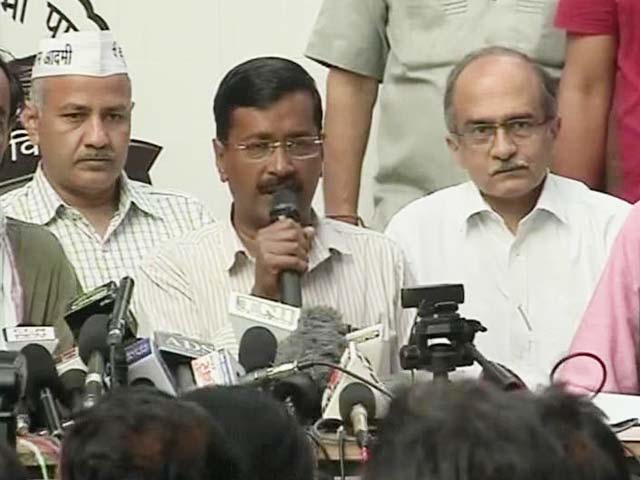 3rd April 2014 Thursday, New Delhi,  Aam Adami Party issued their manifesto for the 2014 Lok Sabha elections. The party leader Arvind Kejriwal issued the AAP manifesto from his residence along with Manish Sisodia, Gopal Rai and Yogendra Yadav. In Manifesto the party promised that if AAP will come in power they will finish the corruption from India. Kejriwal also said that they will do decentralize the political powers. The party even promised to bring transparency law in the media Industry. 
The Congress was the first party who released their manifesto for 2014 election, The BJP manifesto has not been released yet. However, the Delhi BJP took a strange initiative and declared their manifesto for Delhi separately which has been issued yesterday i.e 2nd apr 2014.
AAP Manifesto 2014 for Lok Sabha Elections
Check out complete manifesto of AAP for Lok Sabha elections 2014.
1. Swaraj ( will finish the Corruption)
Jan Lokpal bill will be passed.
Swaraj bill would increase the strength of the Gram Sabha and Local Assemblies so that corruption can be stopped at local level.
Public process will be made easy.
Information technology will be implemented to bring transparency in process and to eliminate corruption.
2. Justice for Common Man
Village Courts will be set up
The national and state level commission will be formed for transparent judicial appointment of judges in Lower courts and High Courts.
Fast-track courts will be set up.
In the next five years will double the number of courts. Infrastructure and resources will be enhanced in the court.
3. Human rights and Ensure Accountability
Supreme Court ruling will be applied to reform police. Better autonomy will be given to the police to avoid political interference.
Police shall be accountable to the Local Gram Sabha (Parish Council)
Police custody rights will be void. Any type of custody will be prosecuted under judicial process and police can only interrogate if accuse is under custody.
Refusal of filing FIR will come under category of crime.
Security forces engaged in security of VIPs will be removed.
4. Fair Elections
The Government will not appoint Election Commission instead members of parliamentary committee shall be appointing EC. EC's jurisdiction will be extended.
The use of black money in politics will be withheld.
Right To Recall and Right To Reject process will be introduced
5. Economy
Every citizen will have basic amenities such as food, housing, education, health, electricity, water, toilets and other facilities.
Farmer's living will be secure
Youth employment opportunities will be provided.
Promoting entrepreneurship
Simple and fair tax system will be implemented
6. Sexual Justice
Sexual violence bill will be implemented without discrimination.
33 percent reservation of women in Parliament.
7. Media
The legislation will be brought for transparency in the media
8. Aboriginal people will have the right to develop
9. Will end the discrimination against Muslim and security will be provided to Muslims.
10. Will Eliminate Caste Inequality
11. Welfare for Animals
12. Empowering Disabled
13. Players will represent the decision and the decision making committee in the National Sports Authority.
14. Zero tolerance on terrorism
15. Gay Rights
16. Decreasing age for contesting the elections from 25 to 21
more will be updated.
Last Updated on 4th April 2014