First Year Achievements of Modi Government : By Arun Jaitley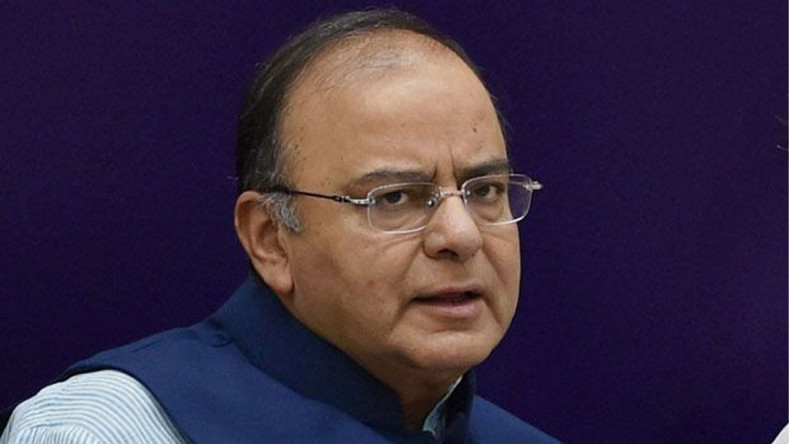 Friday New Delhi, Finance Minister Arun Jaitley has done the press conference and praised the achievements of Modi government work in past one year. Mr. Arun Jaitley addressed the media and said that Modi government was able to deliver the corruption free governance in last one year. Jaitley said that our government is trying to put more and more money in the pockets of people, for this we have taken initiative to reduce the taxes. He also said that, Mr. Modi has given a good impression by his foreign diplomacy and raise the status of India internationally.
Points mentioned by Arun Jaitley on Achievement of Modi Government in last one year.
From the last 1 year work of Modi government it's clear that government is moving in right direction.
PM Modi helped India to earn respect internationally.
18 foreign visits of PM modi has helps to gain unique status of India.
India set a benchmark in foreign diplomacy in case of Iran, Maldives and Nepal's incidents
India is able to occupy the leading place Internationally.
Transparent reforms and initiatives has been taken in coal power and mining sectors by Modi government.
People can feel new hope and excitement, we can feel the growth potential of India.
New hope for Jammu and Kashmir region, we have increased the space for mainstream political parties.
Decisions are being taken to grow and promote the development.
Transparency in governance.
Governance on principles not on personality.
Good governance and transparency in decision making process to attract Investors.
Taking initiatives on GST Bill.
Reduced the high taxation for investors and industries.
Government is working to bring globally competitive taxation rates to attract investors.
Working in the direction of resolving issues that are plaguing taxation.
Corruption free environment in India's administration .
Modi government helped to strengthen the federal structure of India.
NITI Aayog has been constituted to strengthen federalism.
Worked towards managing the fiscal deficit.
In modi Government there is no misuse of investigating agencies.
We are entering the in second stage where the capacity of spending money will increase.
Stabilizing current account deficits and fiscal deficits.
Laws against Black money.
Reduced black money generation through laws.
India became fastest growing economy in the world.
NPAs have started coming down in the quarter that ended in March.
Increased the spending on irrigation and rural structures.
New Insurance scheme launched by the Government and reached approx 7.5 crore people in a few weeks.
Government has tried to increase the pensioning system for a common man.
MUDRA scheme has been launched for entrepreneur, it is estimated to fund 5.7 crores small entrepreneurs
Every department is working dedicatedly from past one year
This government has reduced oil prices 11-12 times and hiked 3-4 times – that is market linked. We have increased excise thrice and once the Oil Marketing Companies (OMCs) benefitted from that.
Those were few achievement points which Finance Ministers told to the media, it would be interesting to see how people will take these achievement. Note that home minister will do the press conference on 23rd May.
The celebration will continue..
On completion of one year of modi government the celebration will continue for one week. Government will do rallies and conferences and distribute brochures among common man during the week. Senior leaders will do conference with media for one week. Prime minister Modi will also do the rally in Mathura on 25th March.