India PM Narendra Modi departs for 9 day three nations visit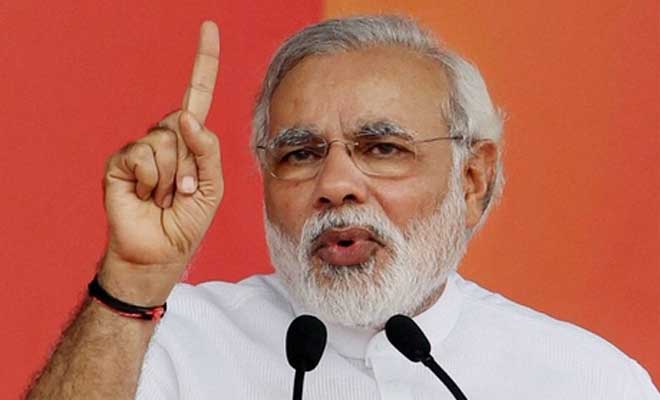 Thursday. New Delhi, Prime Minister Narendra Modi departs from New Delhi international airport on his 9 day visit to France, Germany and Canada. In the first phase of this tour PM Narendra modi will visit France at first where he'll promote Make In India campaign, clean ganga and may able to get FDI from France. In the second phase, he'll meet Angela Merkel the Chancellor of Germany with whom he'll discuss on FDI (Foreign Direct Investment), promote Make in India campaign and bullet train this is one of the most important agenda in BJP manifesto. In the last phase PM Modi will visit Canada. Canada will be the last destination of this tour. It is likely to have important agreements on Nuclear deal with Canada during the visit.
PM Gave Inverview to Indian Media
Before leaving, PM Modi gave an interview to the media in which he said that "Good governance is the hallmark of his government". He also said that my government's priority is to eliminate the red tape culture through good governance. It will ease everybody to do business. He added, things won't work if there is a discrimination on name of red tape for common man and no red tape for business man like Ambani, My Government is focusing to eliminate red tape culture for everyone.
Modi said in his interview that "the Congress friends says it is the government of industrialists and the industrialists complaints that the government is not focusing on industries."
Congress Response
On the other hand, Congress leader Meem Afzal said "PM Modi has already done many unsuccefull visits, let's see if this time he is able to bring foreign investments in the country".
Expansion of Cabinet
After finishing this 9 day tour PM Modi may expand the cabinet ministers in his government. According to media sources, there are high chances of Shiv Sena to get a seat in cabinet. Along with this it is clear that Mehbooba mufti of PDP will not be given any seat in cabinet. According to media sources few BJP leaders said that PDP is not in NDA alliance, hence PDP and BJP alliance should limit to state government only. Therefore Mehbooba mufti would have less chance to become a cabinet minister in the central government. Note that few days back it was said that BJP is looking forward give a cabinet minister seat to PDP leader Mehbooba Mufti.