Rahul Gandhi Started His Padyatra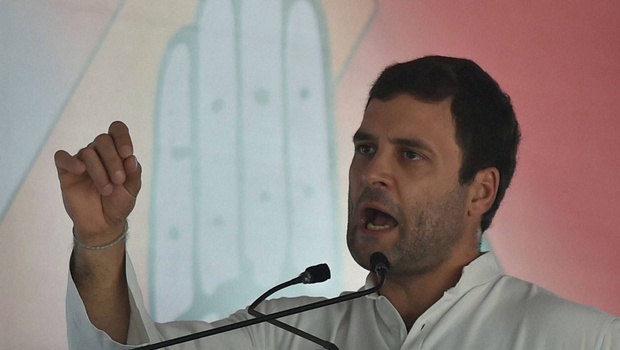 Congress vice-president Rahul Gandhi started his padyatra  from Gunji village to oppose BJP's Central Government Land Acquisition bill. With this step it is clear that congress party want to re-establish his political ground on the basis of land acquisition bill.
On Thursday, 30th Congress Vice President Rahul Gandhi reached Amravati district in Maharashtra kicked off his padyatra from gunji village against the Land Acquisition Amendment Bill by Modi Government. Rahul will cover 15 Km and planned to visit Dhamangaon railway tehsil, Rajana village and Tonglabad Village of Vidarbha area which is having highest suicide rate of farmers.  Rahul said, "The farmers of Vidarbha are suffering, that's why I am here. The Modi government only worries about corporates and ignores plight of farmers."
Vidarbha Farmers demanded debt relief
During the 15 Km padyatra of Rahul Gandhi in Vidharba District most of the farmers who faced the natural destruction of their crops demanded the debt relief from Rahul Gandhi. Rahul Gandhi assured the farmers that he'll raise their voice in parliament and surely ask for debt relief for the sufferers.
Note that Rahul Gandhi is raising the farmers issues and opposing the farmer's land acquisition bills very proactively on after he came back from his holidays. Recently he visited a Punjab district in general bogie of the train, after his visit He had said, "The Prime Minister who is now on India tour should must visit Mandis of Punjab and see the ground situation." On which Central Food Processing minister Harsimrat Kaur said He must first visit his own constituency. She also blamed that Rahul Gandhi is just doing drama. Where was he when Farmer's crop were destroyed by extreme weather? She added.
Just for information 11 Farmers have been died in Rahul's own constituency Amethi village, but no political leader had reached there till now.
Do you think rahul will able to set the ground for congress by raising farmers issues and opposing land acquisition bill?