Stonelam Surfaces Pvt. Ltd.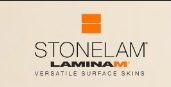 WZ-29, Mansarovar Garden, Ring Road, Marble Market, New Delhi (India)
30 Ring Road
New Delhi
Delhi
110015
IN
Stonelam is a union of Stonex India, a leading destination for exquisite marble and stones in India, and Laminam Spa, Italy, a world leader in surface skin technologies. Created exclusively to cater to the ever evolving and refined tastes of the Indian audience, Stonelam® and its versatile surface skins offer a perfect harmony of form and function as it is the thinnest ever slab designed to multiply intended uses and applications. As Stonelam Laminam is the largest and slimmest slab ever, it has also become intrinsic to our identity.
8 people like this