VHCA Hair Clinic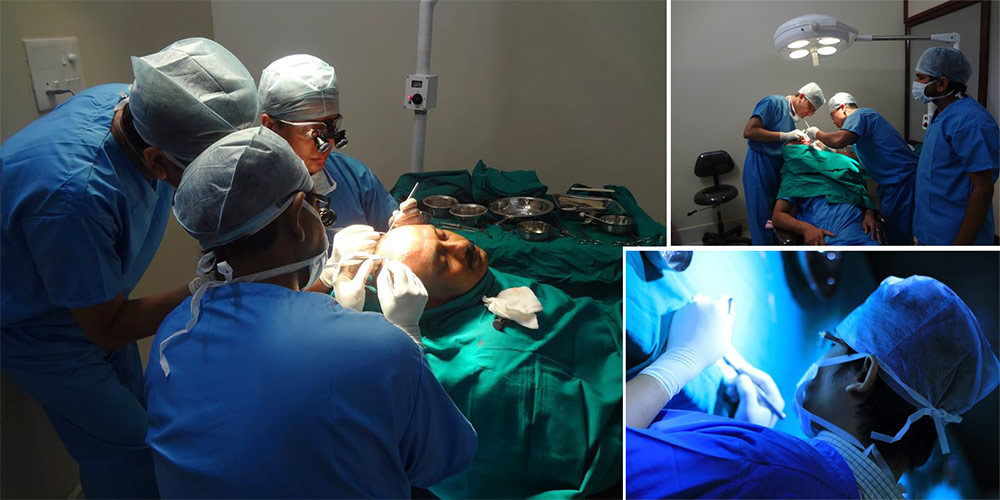 Near Bus Stand Gharaunda, Karnal, Haryana, India
Near Bus Stand, Gharaunda, Karnal
Karnal
Haryana
132114
IN
Dr. Mukesh Aggarwal, (a National Awardee in Ayurveda and social services) is a renowned ayurvedic physician, eminent speaker and writer. Dr. Mukesh Aggarwal belongs to the 4th generation of VHCA Herbals. His modern methodologies have been instrumental in helping VHCA to scale new heights of ventures into diversified portfolios.
VHCA hair clinic provides the hair transplant in Haryana and there is no doubt that it is one of the best clinics. We provision every need of our patient and ensures that they get the best. We have a team of hair experts who can help you in gaining your confidence back by restoring your hairs within a couple of months. So without any hesitation just place a visit to VHCA clinic and get the best hair transplant in Haryana.
Benefits of Hair Transplant
-> Only way to get natural hair
-> Person's own hair are used not anyone else.
-> Totally safe surgical technique
-> Long durability of transplanted hair
If you want to do Best Hair Transplant in Delhi NCR or anywhere in India, then you have to select the best hair clinic in Delhi or India for Hair Transplant. There are many hair clinics in Delhi for Hair Transplant but VHCA Hair Clinic is the best Hair Clinic in India. It is also one of the oldest Ayurvedic Hair Clinic in India among all.
It is best hair clinic in Delhi NCR and also oldest hair clinic in India. It serving peoples from last 2 decades. Get a free consultation form the hair expert.
8 people like this