Yoga Master in Rishikesh India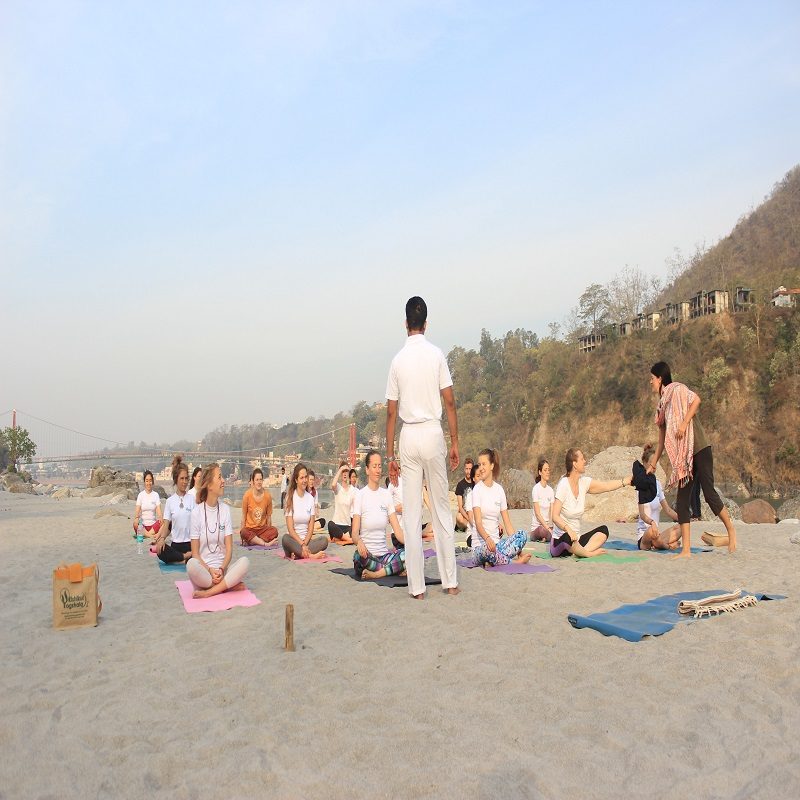 Jonk , Swargashram Ramjhula, Rishikesh Uttarakhand – 249304, India
jonk swargashram, ramjhula
Rishikesh
Uttarakhand
249304
IN
Overview
Refine your knowledge of the yogic science and become an adept Yoga teacher with a refined level of Yoga training by Bipin Baloni, a highly accomplished Yoga Master in Rishikesh. Utilize this opportunity to sail through the wide-ranging domain of the ancient science in the soulful vicinity of Bipin Baloni.
About the Program:
Bipin Baloni's program is for all those aspirants who have completed some Yoga TTC events and willing to enhance their education of Yoga. Here is what one gains from the training with Bipin Baloni:
• The training starts with the exhibition of prior knowledge of the ancient science.
• A thorough understanding of the relevance of Yoga in modern life including its historical and social background.
• Explore the science behind Hatha Yoga and Ashtanga Yoga in building a strong body & mind.
• Application of Adjustment and Alignment to advance the yogic skills and to stay away from injuries during Yoga practice.
• Immense focus on the training of Meditation and Yoga Nidra, two tremendous sources of mental relaxation.
• The Balance between breathing and the body postures with Pranayama practice.
• Shat Kriyas' various actions- Jal Neti, Agni Sara, Sutra Neti, etc.
• Learn the art of maintaining a proper balance between the mind, body, and soul with sattvic eating habits and sustainable lifestyle.
• One-to-one interaction with the teacher regarding any kind of personal and practical issue.
Fee Details: Fee for primary level training is USD 500, secondary level is USD 750, and the third level is USD 1000.
On a prior notice, we'd love to arrange food and accommodation for you.
About Bipin Baloni: A highly knowledgeable Yoga teacher in India, Bipin Baloni is an expert in Hatha Yoga and Ashtanga Yoga. He started his Yoga training at a very tender age during his school days. Later, he joined Yogi Mahesh' ashram and received his training under him. A young and confident man, Yogi Bipin is extremely popular among his students, owing to his immense control over the traditional forms of Yoga. Yogrishi organizes all three versions of Hatha Yoga and Ashtanga Yoga Trainings in India.
8 people like this