Holi Festival Dates 2017 – Holi Dahan Muhurat 2017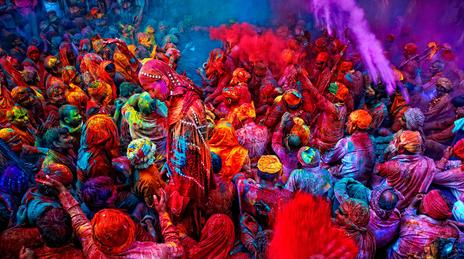 Holi, the festival of colors is celebrated with great enthusiasm and happiness across all India. Some cities in the country are known for their way of celebration of the festival. It depends on what kind of experience you want to have. Various activities take place on the day depending upon the state.
Right from traditional rituals to Holi bashes with DJs and bhang, India has it all.
However, traditionally this has other rituals. A day before Holi (color day) there is rituals of "Holika Dahan" In North India
According to Hindu traditions Holika Dahan, (Choti Holi or Holika Deepak ) done in Pradosh Kaal (which starts after sunset) and this is a Full Moon day ( Purnimasi Tithi) is prevailing. During first half of Purnimasi Tithi (After sunset or in night on Holika Dahan) starts new work and marriages and/or any auspicious work should be avoided when Bhadra prevails.
Holika Dahan Muhurat 2017 : Holi Date : 11th March 2017, Saturday
24:05+
Duration = 2 Hours 15 Mins
Bhadra Punchha = 17:41 to 18:53
Bhadra Mukha = 18:53 to 20:53
Rangwali Holi on 12th, March
Holi: 12th March 2017
The time of holika dahan is according to Indian standard time if you are living in USA, UK Canada, Australia. Kindly adjust the time according to your country.
We wish you a happy holi to you and your family.