City Water International Review for our Indo-Canadians Readers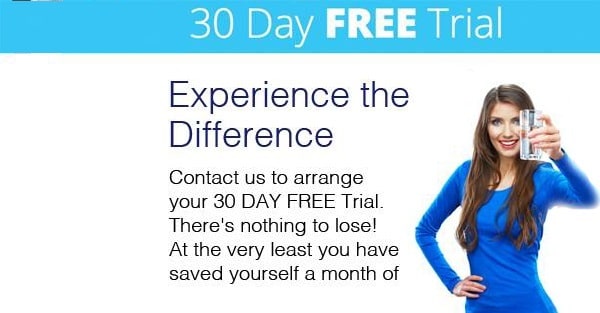 City Water International Modern Bottle-less Water Technology
Everyone knows water is essential to life, but most people aren't aware that the water they drink from the tap or from a bottle may not be as clean as they think. More and more homes and offices are switching from bottled to filtered water because of the convenience, savings and health benefits. However, picking the right alternative can be hard, especially with all of the available options. With over 10,000 active customers ranging from corporations to private residences, City Water International is a leader in the filtered water industry and it's no surprise when compare the service to alternatives.
The Science behind the Water – Is It Actually Better?
So how does bottled water compare with filtered? Not only is City Water International's water great tasting, but it is more pure and more convenient than the alternatives. The filtration techniques used to treat tap and bottled water can leave behind a lot of contaminants and when you drink it you have no way of knowing what the water was exposed to or what bacteria could be living in it. With a City Water International in-line water filtration system you know you are getting only the purest H2O because all of their systems use a three-stage industrial filter which combines a carbon filter and a sediment filter. Reverse Osmosis filters are also available. The carbon filter removes most volatile organic chemicals including pesticides, herbicides, and other man-made chemicals found in tap water. The reverse-osmosis filter takes care of any non-organic chemicals and contaminants, leaving you with nothing but great-tasting H2O. The quality of water from a filtration system is undeniably better.
Getting Started with City Water International is Easy
Getting an in-line filter installed in your home or office is seamless and hassle-free. You can choose to have the system installed directly under your sink or choose from 5 cooler units which dispense both piping-hot and ice-cold drinking water. Installation is free and it comes with a free 30-day trial for your business with no obligations, so you can decide if you like it before you commit to buying it. Signing up is as easy as making a phone call or visiting the company's website, and the installation process is even easier.
City Water International Systems
All City Water International systems are installed by certified professionals and the process only takes about 30-45 minutes, whether installing the filtration system under a sink or connecting it to a cooler. The installation won't interrupt your regular home or office activity and the technicians can install a cooler unit virtually anywhere you want, up to 500 feet from a water source. You choose to place your cooler wherever it is convenient for you. The technicians begin by connecting food-grade polyethylene tubing directly to your water source. Every installation is a bit different, but a typical installation involves putting the water filtration system directly under your sink or behind your water cooler and connecting to a water source and the cooler unit. If the water source is far away from where you want your cooler the technicians can run the lines over a drop ceiling, behind baseboards, or through a wall. Once the lines are in place, they cut a small hole in your wall to let the water line out. They put a colour-matched wall plate over the hole, and connect the water line to your cooler. The whole process is similar to having a phone or internet cable run through your home or office, with lines secured safely out of sight. The technicians clean up any mess they made and leave you with unlimited, great-tasting hot or cold drinking water.
City Water Installation Process
Ongoing Support and Maintenance
City Water International provides maintenance services for all filters and coolers, and the company's customer service is professional and dependable. Each system comes with scheduled annual maintenance which includes cleaning, flushing, and sanitizing the cooler's stainless steel reservoir, the faucets, the catch tray, and the exterior. You also receive up to three filter changes per year, depending on your level of usage. Before and after servicing your water system, City Water International technicians test the water to ensure your water meets the highest standards of quality so you can be sure you are always getting pure, clean drinking water coming through your tap or cooler. The cooler units are solid and dependable but if you have any problems you can call a toll-free number and request assistance. A technician will be dispatched and in most cases will arrive within twenty four hours of your call. City Water International's customer service is fast, friendly, and dependable, and the staff always have the customer's best interest in mind.
Pros of city Water International:
Free 30-day trial
Free installation
Cheaper than bottled water
Great maintenance & customer service
Hot + cold water
Ecologically friendly
No lifting heavy bottles or managing inventory, ordering, etc.
They beat any competitor's price by 20%
Cons Of City Water International
If you move your home or office you have to get the filter installed again, although installation is free.
City Water International Review Summary
If you care about the quality of your drinking water, City Water International offers one of the best in-line water filtration systems on the market. The company is rated #1 in Canada for its category and ranks in the top ten in North America. Installation is free and painless, even if you are transitioning from a bottled cooler. The customer service is impeccable and the company keeps its customers happy. With several cooler units to choose from, yearly maintenance, and unbeatable prices, you would be hard pressed to find better water at any price in North America.
Promotional Offer:
City Water International is currently offering a free 30-day trial, free installation, and a 20% price match guarantee, meaning they will beat the price of any comparable service by 20%. Visit the company website at www.CityH2o.com to redeem this promotional offer.