Chhattisgarh, India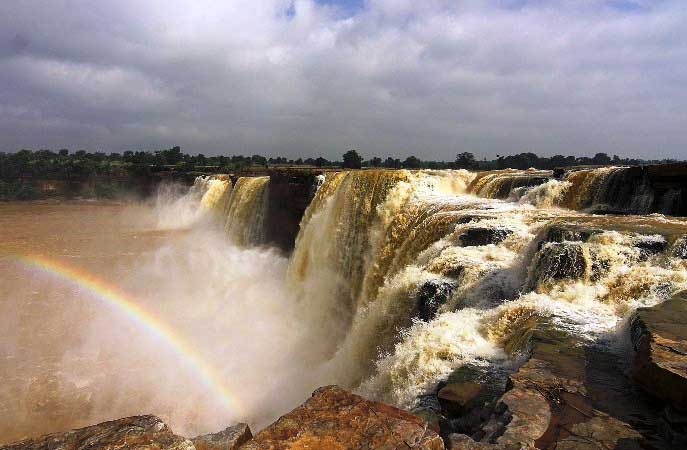 The Tale about the Newly born Chhattisgarh
About Chhattisgarh: Chhattisgarh is a newly evolved state of Central India. The state was given the separate entity on 11th January 2000. It is ranked as the 10th largest state in terms of the area and 17th largest state in terms of the population of India's. Raipur is the capital of Chattisgarh. The prevalent languages are Hindi and Chhattisgarh. Chhattisgarh has a great contribution in the production of electrical power and steel production. Chhattisgarh is bounded by Uttar Pradesh in the north, Maharastra in the west, Madhya Pradesh in the northwest, Andhra Pradesh in the south, Odisha in the east and Jharkhand in the northeast.
Things to do in Chhattisgarh
The popular outdoor activities of Chhattisgarh can be described as follows.
Trekking: Trekking serves to be a delight for the trekkers in various national parks as the national parks are set amidst the hills.
Safaris: Chhattisgarh is full of jungles. Safaris generally occurs in the various national parks.
Jungle Walks: The woods in the state have made this lovely adventurous activity possible.
Bird Watching: The specialty in outdoor activity of state comes to bird watching.
Boat Riding: Dongargarh in Rajnand gaon district is famous for boat riding.
Places and Cities to visit In Chhattisgarh
Raipur – Raipur is located  at 1252.6 kilometers away from Delhi, and the travel time by road is about 18.33 hours. The places of tourism in Raipur are  Vivekananda Sarovar,  Dudhadri Temple, Shri Rajiv Lochan Mandir, Nagar Gandhi,  Shadani Darbar, Mahamaya Temple is worth visiting.
Bilaspur-The famous tourist places in Bilaspur are Khuntaghat, Malhar, Talagaon, Khadia Dam and Achanakmar Wildlife Sanctuary. It takes just 2.7 hours by road to travel to Bilaspur from Raipur.
Korba– It is a city in Northern Chattisgarh, famous for Kosa silk. Korba is popular mainly for shopping. It is just 223 kilometers away from Raipur. The only tourist spot of this city is the Chakreswar Mahadev Temple. The climate of Korba is very friendly and suitable for ride.
Surguja– This is also located in Northern Chhattisgarh. This is famous as the center of pilgrimage. The distance between Raipur and Surguja is 169 kilometers, and it takes about 6.38 hours o travel. The places of tourism are Kailash Cave, Kudargarhi Devi, Kendai Waterfall, Mahamaya Temple, Thinthini Patthar, Ramgarh, Tata Pani and Sita Bengra. The climate is Surguja is very enjoyable.
Ratanpur– This is a city in Northern Chattisgarh, approximately 25 kilometers away from Bilaspur. You can also travel by road to Ratanpur from Raipur as it is 139.8 kilometers away and the journey time is 2.35 hours. Sculptures of Hindu Lords and remains of old forts are the main points of emphasis of this place.