Hatha Yoga in India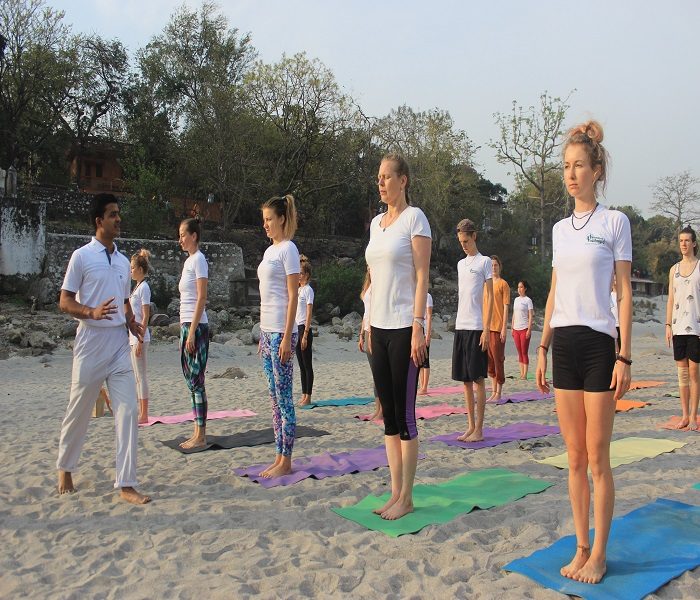 Village Jonk Ram jhula, Swargashram Pauri Garhwal,Near Neelkanth Taxi Stand, Rishikesh, Uttarakhand 249304
Rishikul Yogshala Road
Rishikesh
Uttarakhand
249304
IN
Overview
Hatha Yoga is one of the most ancient and traditional Yoga forms that is an integral part of the Yoga curriculum. The importance of Hatha Yoga can be perceived from the fact that it contains everything that Yoga stands for. Bipin Baloni, the infamous Yoga Teacher in India, welcomes you to the holy land of India to learn and explore the depth of Hatha Yoga. Enhance your understanding of Hatha Yoga in India with training amidst the holistic panorama of the subcontinent.
About the program:
Bipin Baloni's program is divided into three standards- primary, secondary, and third. The event is open for everybody who has completed the 200 Hour Yoga Certification or has been teaching Yoga for quite some time. Have a look at the major highlights of the program:
• Learn the basics of Hatha Yoga while revising the previous knowledge.
• Advancement in the Hatha Yoga asanas and its performances.
• A detailed teaching of the Hatha Yoga's spiritual aspects to make the students competent for intensive practice.
• Workshop on enhancing the strength of the Hips, shoulders, and other joints.
• Special attention on the breathing exercise of Pranayama to enrich the body.
• Shat Kriyas such as Jal Neti, Sutra Neti, Agni Sara, etc.
• Detailed training of intensive Yoga asanas such as Moon Salutation, Adho Mukha Svanasana, Paschimottanasana, etc.
• Ayurvedic education for being completely healthy.
• Confidence building with various yogic means that is of extreme importance when one faces a Yoga class.
• Satsang and Mantra Yoga sessions for spiritual knowledge.
• Sessions on self-practice under the watchful eyes of Yogarishi Bipin.
Fee Details:
Primary level: USD 500 (14 days)
Secondary level: USD 750 (21 days)
Third level: USD 1000 (28 days)
About Bipin Baloni: Bipin Baloni is a highly acclaimed Yoga teacher in India. Having an experience of 7 years in the field of teaching Yoga, Yogi Bipin is loved tremendously by his students for his facile way of delivering the teachings. His love for Yoga was realized early in his childhood and so he went on to receive an intensive education of Yoga from Yogi Mahesh. After co-founding Rishikul Foundation, he has been teaching Yoga across India. He conducts all three levels of Hatha Yoga and Ashtanga Yoga along with yoga therapy course in India.
8 people like this