Wedding Destination in Himachal – Heritage Fort Ramshehar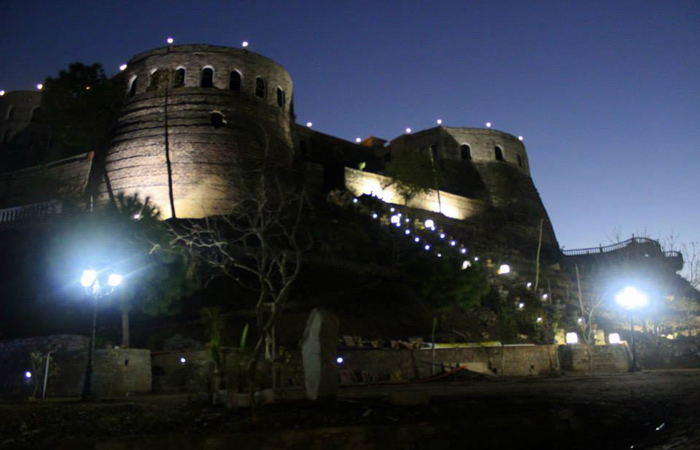 "Marriages are decided in heaven but are celebrated on earth in glorious ways".
The above lines are true but without heavenly destination, this decision is nothing more than a quiet and simple ceremony. However, Fort Ramshehar wedding resort are the ones who can transform your wedding party to an opulent celebration that will be remembered by any guest even after a decade. Ramshehar Fort Resort in Himachal is one of the most famous heritage hotels in India and they provide you a royal and luxurious wedding destination near Chandigarh & Himachal Pradesh. This exotic resort is located on hill top and surrounded with adorable green grassland and beautiful valley set against imposing snow-clad mountains, flowing rivers, fruit laden orchards, groves and so more. It comprises royal hospitality and Historical traditional and cultural heritage that binds tourists to visit again. Every corner and cranny of this grandeur venue is a great story of bygone era that you can experience by your own when you visit this place.
Ramshehar Fort as Banquet Hall
Apart from the past scenario, its present is also wonderful. As we have said, Ramshehar Fort, a heritage resort destination in Himachal and Chandigarh, is a banquet hall that can accommodate 450 guests along with marriage lawns that can host around 1000 guests very easily.
Wedding planners at Fort Resort Ramshehar meet the couple to ask them about their choices and finally design a magnificent plan of wedding event including a vast menu of delectable food items that will delight the families, friends and guests of both sides. In addition, our team of catering department handles all requests made by the fellows of marriage celebration like from an intimate dinner or cocktail buffet to opulent dinner.
Décor of the Venue for Wedding
Without a proper decoration, a wedding venue is just like a bride without a wedding dress. Therefore, their team of expert decorators transforms the wedding into a place look like a heaven of lights, colors and flowers that make an imprint of their memory on the mind of the guests. Moreover, this décor starts from the first and most vital part i.e. entrance and move from walkways, tables, walls & wall ceilings to the spotlight on the couple. Every single place will be decorated with an uncommon design.
Magnificent Menu with Delectable Cuisines
Ramshehar offer delectable World Class cuisines along with cultural and traditional Indian delights that our smashing chefs put together in the menu of the wedding to make it magnificent.Besides these amazing utilities, they offer the customers exclusive wedding packages like –
One night stay in a Royal Suit, set up with special amenities & exotic for the wedding night,
Complimentary tasting of the wedding dinner menu for four guests,
Wedding photographs
Return Gifts for Wedding guests, etc.
A lot more packages are available for you. Come to us and know more about our Heritage Resort –
Contact Ramshehar Fort Resort in Himachal
Sub Tehsil Ramshehar, Tehsil Nalagarh, District Solan Pin (174102) (Himachal Pradesh)
Fax : +919805009001
Mobile : +919805009001
Email : [email protected]